Innovation Leaders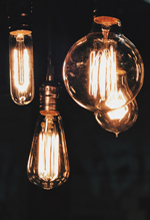 Innovation Leaders is a section of Ubiquity that consists of interviews of young professionals, who comment on their concerns about the future of computing and their ambitions to shape the future through their leadership. We probe how the interviewee's big concern grew up in their history, what they are doing about it in the present, and what ambitions and plans they have for shaping the future. Through this section, we aim to give voice to the many moving and compelling stories our young professionals are bringing to their work and our field.
In addition to the written interview, we offer each interviewee the opportunity to make a podcast of themselves reading their own interviews. Podcasts appeal to many busy young professionals who can listen while they are walking or commuting. The podcasts are linked to the interview page when it is published.
Our innovation leader interviews are made visible to a large community through our Facebook page and Twitter channel.
If you are interested in being interviewed as an innovation leader, contact our section editor, Bushra Anjum. She can be reached via Twitter @DrBushraAnjum.
Articles
A conversation with Grace IbukunOluwa Ufeoshi: Preparing African youth for the future of work in the IT ecosystem


by Bushra Anjum
January 2023

Ubiquity's senior editor Dr. Bushra Anjum chats with Grace IbukunOluwa Ufeoshi, a data science professional and AI entrepreneur, about her passion for preparing the underprivileged African youth for the future of work in the IT ecosystem. They discuss IbukunOluwa's journey as a computer science educator and community leader, and her latest initiatives to equip young people with the requisite skills needed to apply AI in solving real social and business problems---especially in areas of socio-economic development across Africa.