Articles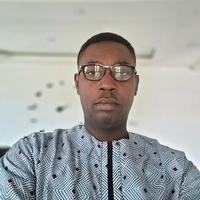 ---
Ubiquity
Volume 2023, Number July (2023), Pages 1-5
Innovation Leaders: A Conversation with Francis Enyi: Bridging the healthcare deficit via IVR
Bushra Anjum
DOI: 10.1145/3607503
Ubiquity's senior editor Dr. Bushra Anjum chats with Francis Enyi, a senior program analyst with the Information and Communication Technology Department at Delta State University Teaching Hospital in Nigeria. They discuss how Enyi and his team of computer software developers, medical personnel, and linguists are working toward bridging the deficit of healthcare personnel in remote and rural areas in Africa. The conversation also details the team's flagship service, interactive voice response (IVR) software, providing access to quality non-surgical medical care information to the populace, made available via the GSM telephone network.
Francis Enyi is a software developer, computer network and security administrator, and a senior program analyst with the Information and Communication Technology (ICT) Department at Delta State University Teaching Hospital in Nigeria. He is a graduate of computer science from Madonna University, Nigeria, and has participated in several international seminars/webinars on cyber security and network administration. He has authored and co-authored several publications in different journals of science and technology. He is from Ubulu-uku, a suburb near the capital territory of Delta State, Nigeria, and he is also a recipient of a patent right for a medical aid interactive voice response (IVR) software from the Federal Government of Nigeria. He is a husband, a father, and a lover of innovation.
What is your big concern about the future of computing to which you are dedicating yourself?
Providing informed healthcare knowledge to rural and remote areas in Africa through computing, is one passion I am dedicated to. Quality healthcare information and service delivery through information and communication technology (ICT) resources has been growing over the years, and some major advancements have been recorded in telemedicine and some other artificial intelligence programs like Teladoc Health and PlushCare. But the fruits of these technologies are not easily accessible to the rural dwellers in Africa, especially in countries with a high population of low-income earners like Nigeria. There are currently no advanced health-related technologies/ICT resources available to most rural dwellers. They rely on hospital facilities with limited manpower, which may be domiciled far from their locations. Providing an IT-based solution at an affordable cost will fill the gap created by the mass exodus of medical personnel from these African nations.
Designing a healthcare information application using an interactive voice response (IVR) system is surely a more cost-effective way to reach the poorer populace. An IVR system is a known technology in telephony in which the callers are engaged with pre-recorded voice messages, allowing them to access the information they require (self-service). All they need to do is to dial a specific number from their phones and follow the voice prompts as required.
With healthcare service on an IVR system in a country like Nigeria, the problem caused by the lack of medical personnel would be reduced drastically. The World Bank's estimate of Nigeria's population is 213,401,323 (2021), and data from the Nigerian National Bureau for Statistics (NBS) report for Q4 of 2022, shows 222,571,568 voice lines are in active use, out of which 222,225,300 are mobile phones. Further statistics show there is at least one mobile phone accessible to every family in Nigeria, and more than 80% of the country's geographical space (both urban and rural) is covered by at least one of the Global System for Mobile Communication (GSM) telecom operators in Nigeria. A prospective way to provide access to informed healthcare information to remote areas in the near future in such a country, is to utilize the massive phone network, to provide healthcare services through IVR technology.
What made you passionate about solving healthcare system challenges for the Nigerian people using computing technology?
The lack of healthcare personnel is a major problem for the Nigerian people, especially those in rural areas. The Nigerian Medical Association in 2022 said it had only about 24,000 actively licensed physicians and gave a national average for doctor-to-patient ratio as 1:10,000. The trend of migration of healthcare personnel out of Nigeria, is on an alarming increase. In one of my volunteer free medical outreach programs to a military base in the Niger Delta creeks (19 Battalion in Koko) in Delta State, I sadly noticed the facility had only one medical doctor, and his stay was temporary since he was on his compulsory National Youth Service Corps (NYSC) one-year program. The facility had more than 200 soldiers, and some had their wives and children with them in the barracks. The state government health facility closest to them is ill-equipped and also lacks medical personnel. Most of the rural areas in Nigeria do not have even average healthcare facilities. The dwellers have to patronize traditional herbalists and in some better cases, quack patent-medicine store owners who pose as doctors or nurses. A lot of people die daily from illnesses and conditions that could be easily treated. In 2008, during my NYSC service year in a village called Ifo, in Ogun state, I watched my neighbor's daughter die after being hit by a lorry while trying to cross the road. A lot of people gathered at the scene, but none knew what to do; no medical personnel, no healthcare facility within reach, and none of us knew anything about basic life support or any first aid technique. If I had access to the medical information that I have now, I would have at least tried, and just maybe, she would have survived. Her name was Alake, and she was less than 10. This event and some other unpalatable personal experiences, and those from accounts of friends and other people bordering on the healthcare challenges in Nigeria, made me passionate to find an affordable way through information technology to better the situation for a lot of people.
I engaged with several medical personnel—which included consultants in family medicine; accident and emergency; ear, nose and throat; and also some general practitioners—through both oral and written rigorous interviews, then came up with a call-script document showing the step-by-step procedure to carrying out various non-surgical medical services and first aid. The call script was vetted by the consultants, and as a software developer, I designed first-aid procedure software as an IVR application. It was scripted so that non-medical personnel could easily understand the necessary steps to take when faced with a medical emergency situation; it can also be used as a learning platform to prepare individuals for medical emergencies. The emergency modules cover different events such as CPR procedures, choking in adults and children, various kinds of burns, and so on. The project was a personal project that was designed to showcase the possibility of providing non-surgical medical healthcare services to rural areas in Africa through IVR technology. It was hosted on the servers of MTECH Limited and accessed from one of the GSM network providers in Nigeria.
Please share more about the IVR technology your team has developed. How does it provide access to quality non-surgical medical care information to the populace?
I am currently leading a team of experts made up of computer software developers, medical personnel, and linguists in an engagement with the government of Delta State in Nigeria through the State Ministry of Health to upgrade and upscale the IVR first-aid procedure software to accommodate various major Nigerian languages including Igbo, Urhobo, Yoruba, Hausa, and Nigerian Pidgin, since the original design language is in English.
The IVR service will be provided as a state-owned value-added service by all the GSM operators with coverage in Delta State. The service is expected to be toll-free for all Delta State residents, visitors, and travelers passing through the state. After the completion of the project in Delta State, I hope to fully engage the officials of the Federal Ministry of Health for the implementation of the model nationwide. The project has begun, and it is my hope that someday, with enough awareness and commitment, informed medical care will reach the entire African population, especially remote and rural dwellers, through the use of the IVR system as a singular technology or in combination with other emerging technologies that are advancing daily. This will greatly bridge the gap caused by the mass exodus of medical personnel out of Africa.
I am also currently involved in the digitization of healthcare records and processes in some of Delta State owned secondary and tertiary health institutions in collaboration with Calm Global Technologies limited.
If you are interested in learning more about my work, please visit my profile.
Author
Bushra Anjum, Ph.D., is a health IT data specialist currently working as the Senior Analytics Manager at the San Francisco based health tech firm Doximity. Aimed at creating HIPAA secure tools for clinicians, she leads a team of analysts, scientists, and engineers working on product and client-facing analytics. Formerly a Fulbright scholar from Pakistan, Dr. Anjum served in academia (both in Pakistan and the USA) for many years before joining the tech industry. A keen enthusiast of promoting diversity in the STEM fields, her volunteer activities, among others, involve being a senior editor for ACM Ubiquity and the Standing Committee's Chair for ACM-W global leadership. She can be contacted via the contact page bushraanjum.info/contact or via Twitter @DrBushraAnjum.
Copyright 2023 held by Owner/Author
The Digital Library is published by the Association for Computing Machinery. Copyright © 2023 ACM, Inc.