Communication Corner
Each "Communication Corner" essay is self-contained; however, they build on each other. For best results, before reading this essay and doing the exercise, go to the first essay "How an Ugly Duckling Became a Swan," then read each succeeding essay.
Communication is not only the written word. In this installment, Philip Yaffe shares tips and exercises that will help improve your skills in both writing and speaking.
...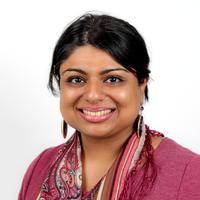 Interview
Ubiquity's Innovation Leaders consists of interviews of young professionals. Through this section, we aim to give voice to the many moving and compelling stories our young professionals are bringing to their work and our field. First up is our own, Bushra Anjum. ...