Interview
In this series of interviews with innovation leaders, Ubiquity Associate Editor and software engineer, Dr. Bushra Anjum sits down with Dr. Jesmin Jahan Tithi, a research scientist in the Parallel Computing Labs at Intel, to discuss overcoming the scaling wall that is thwarting application efficiency, specifically within high-performance computing.
...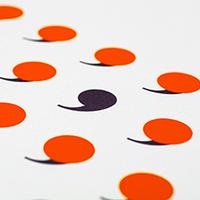 Communication Corner
Language is ever-changing as geographic boundaries morph and populations age. So-called grammar rules can often be arbitrary. Good writing sometimes means using punctuation and sometimes no ...