Communication Corner
Each "Communication Corner" essay is self-contained; however, they build on each other. For best results, before reading this essay and doing the exercise, go to the first essay "How an Ugly Duckling Became a Swan," then read each succeeding essay.
The purpose of an executive summary is not to summarize, but to direct the reader's interest. The wider the intended audience, the wider will be their range of specific interests. But however diverse the readership, they want the document to clearly direct them to what they must read, leaving any additional text they may wish to also peruse to their own judgement.
...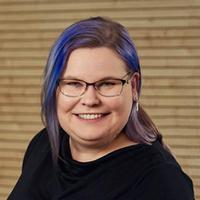 Interview
In this interview, Ubiquity's senior editor Dr. Bushra Anjum chats with Dr. Ella Peltonen, a research scientist with the Center for Ubiquitous Computing, University of Oulu, Finland, about the traditional divide between theoretical machine learning and the more applied fields of distributed systems. They then discuss the need for environments and opportunities where researchers from both theory and application areas can discuss, share their latest findings, and understand each other. ...