Interview
There is new hope for those who despair securing computer systems from external hackers. Recent research at DARPA has shed new light on computer security and formal methods. Heiser and Morris discuss their work behind the scenes. ...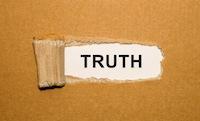 Commentary
"Post-truth"---an adjective designated the 2016 Word of the Year by the Oxford English Dictionaries, and the related term "truthiness," have received much public attention recently, and have inspired heated discussions of "fake news" and "alternative facts."
In this article (spoof/parody/satire/dystopia/…, depending on how you read it), the author argues that the essential role of truthiness in human life is underestimated, and that it "is safer to embrace the inevitable and march into the brave new post-truth world."
...