Commentary
With all the growing interest in automated cars and driverless cars and recent accidents involving them, we thought we would turn to Risks founder Peter G. Neumann for perspective. Neumann has been moderating the ACM Risks Forum (risks.org) since 1985, and has accumulated a vast trove of experience in the ways that automated systems can not only provoke but enable mishaps. Here he offers an inventory of how automotive automation systems can fail and concludes that the greatest threats to safety come from human tendencies such as being distracted at the moment the system needs an intervention, or having their skills as operators grow rusty over time because the automation is pretty good most of the time.
---Peter J. Denning, Editor in Chief
...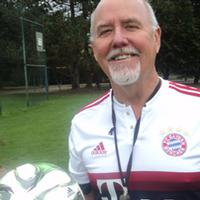 Interview
Dave Schrader, known to his friends as Dr. Dave, worked for 24 years in advanced development and marketing at Teradata, a major data warehouse vendor. He actively gives talks on business analytics, and since retiring has spent time exploring the field of sports analytics. In this interview, Schrader discusses how analytics is playing a significant role in professional sports--from Major League Soccer to the NBA.
...